Welcome to our new ALL-IRELAND Mothers' Union website
To access all of the pages click on the menu bar
Find all the latest news on the scrolling section of the "Home Page" or on our

BLOG

section.
Just hold your mouse over any of the scrolling sections to stop them.
Mothers' Union is an international Christian charity that seeks to support families of all faiths and none through practical outreach, prayer and advocating family friendly policies within both government and public life. By supporting marriage and family life, especially through times of adversity, we tackle the most urgent needs challenging relationships and communities.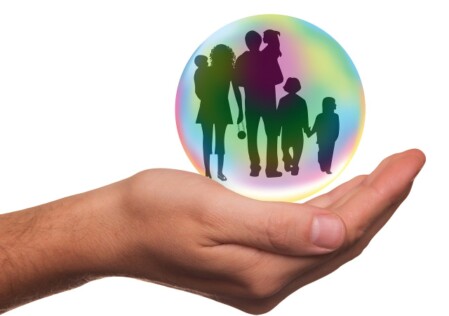 Our members are not all mothers, or even all women, but are single, married, parents, grandparents or young adults who are just beginning to express their social conscience. For all 4.1 million members in 83 countries what Mothers' Union provides is a network through which they can serve Christ in their own community through prayer, financial support and actively working at grassroots level in programmes that meet local needs.


CONTACT DETAILS:
The Administrative Officer

The Mothers' Union Office

St. Michan's Church

Church Street

Dublin 7




Tel: +353 1 873 5075

Facebook: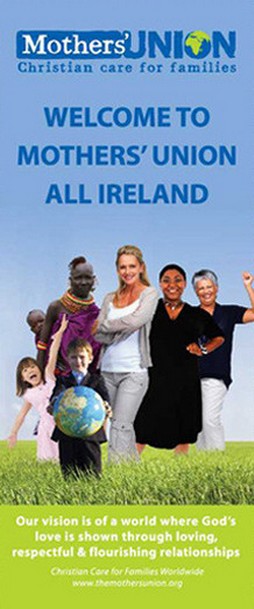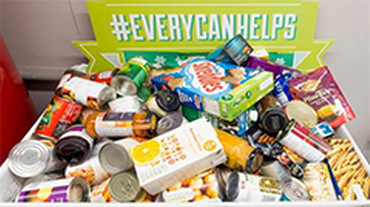 FOOD, a basic necessity for all of us and during the current crisis we all want to do our best to ensure we provide for our families.
Unfortunately, not all families can afford to stock up in case of emergency, in fact for 1000s of families across Ireland, north and south, daily food poverty is a harsh reality.
Breakfast clubs and free school meals, where they are available, are a lifeline for many of these families.
However with the closure of schools and colleges in the South and the likelihood that Northern Ireland will follow suit these families have been plunged into a totally unexpected crisis. They need our help now more than ever!
How can you help? Keep donating to community food banks; help local initiatives in your area to distribute food packages to those in need or if you can't find such an initiative in your area maybe consider starting one!
When we all find ourselves facing the unknown, the smallest act of kindness can mean the world to someone in despair.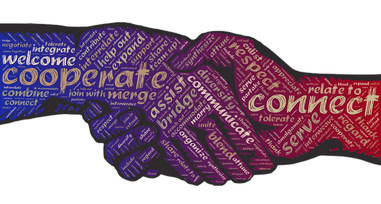 Lord Jesus Christ, at this time of continued upheaval and uncertainty
we pray that we may serve others as you did,
showing love and care to all whom we meet along life's journey.
Open our eyes to see the distress of the poor and the lonely.
Open our ears to hear the cries of the exploited and the oppressed.
Open our mouths to speak for the victimised and the abused.
Open our hands to lift up the downtrodden and the marginalised.
Open our hearts to show compassion for the sick and the bereaved.
We pray too that your love will surround us, uphold us, and empower us,
so that we may always be your agents of love in this world. Amen.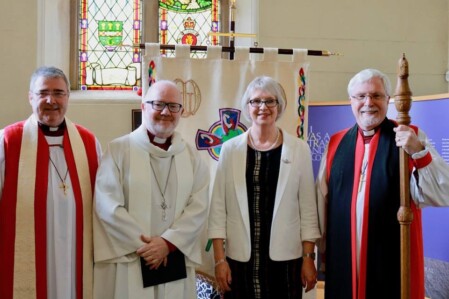 Commissioning of June Butler
All-Ireland President Mothers' Union

Letter from June ~ All-Ireland President
Hello members and friends of Mothers' Union
I hope that you have had a chance to unwind at some point over the last few weeks - even if you have been unable to take the holiday you had originally planned. Lots of us have "staycationed" - another new word in our Covid-19 vocabulary - and when the weather has been favourable we ask ourselves why we haven't done that more frequently over the years. However, when there is the volume of rain such as we have seen in recent weeks, we realise why we sometimes hanker for sunnier climes.
Mothers' Union has been working strongly on both local and worldwide fronts, despite the pandemic and our reduced financial capability. Most overseas development officers are still in post so internationally we are continuing with literacy, financial and parenting education, community development and work with prisoners, refugees and those fleeing from domestic violence.
Here in Ireland, while branch meetings have not been possible for many months, we have endeavoured to keep in touch with members by email and telephone and, in our communities, have helped with shopping and important errands. Our indoor members have continued to be supported regularly with prayers and other materials prepared centrally. A few dioceses have held prayers walks and Festival Services (with small numbers, socially distanced of course!) and those who attended were delighted to be able again to spend time with their MU friends.
Our Dioceses have continued to offer short breaks to families and those who really deserve to get away or to have a special experience (the AFIA - Away From It All - scheme with referrals through clergy), and members have helped at foodbanks and projects giving children nutritious meals at lunchtimes over the summer. We continue to do all our crafts, provide practical support to charities dealing with domestic abuse, source and signpost members to specialist bereavement and mental health resources and, as ever, support members, clergy and communities with whatever needs arise.
A few things I would ask now of our members please. As you know Mothers' Union - like all charities - has been struggling financially in recent months. There have had to be early retirements and redundancies among the staff at Mary Sumner House, our headquarters in London, and the remaining staff have all agreed to take a temporary salary reduction. The Worldwide Trustee Board has been carefully monitoring the financial position and we are now content that, with these and other efficiencies, Mothers' Union will be able to continue. The income from the Emergency Appeal has helped immensely since April but, with a significantly reduced income for MU from many of its traditional sources for the foreseeable future, we too should also play our part.
I know you will not have the opportunity to purchase Christmas and the wide range of other great cards from your Diocesan MUe ladies this year, but you can still purchase them on line https://mueshop.org/shop/ If a few of you group together for an order, you won't have to pay postage - they are such good value and that income stream is critical for MU.

Will you please keep collecting your loose change (in jars, tins, boxes….) for our MU work overseas. As you know, this has continued and we in Ireland have always been very generous in supporting these projects. As soon as we safely can, we will collect these contributions from you and ensure they go to support our worthwhile work in less privileged countries.

Can I ask you please to pay your membership subscriptions promptly at the beginning of 2021? This will help the cash flow immensely and MU needs this income to provide all the resources and the services we use - and pay the staff.

Also I would ask you please to pray - for all the dedicated staff: those who are having to leave Mothers' Union and those who will remain but now have to carry an increased workload; this includes the senior team at Mary Sumner House who have been working at an incredible, and unsustainable, pace since March to ensure Mothers' Union can survive - and thrive!
The All Ireland Trustees met last Saturday by zoom - the brilliant technology which means we can speak as if we are all together in one room. With great regret but much common sense, we decided that, while we will still plan for a more connected and "normal" MU year in 2021, the time is not yet right to resume branch meetings. That position will pertain until at least the end of November and the Trustees will review that decision at all future meetings. We obviously have to abide by the guidelines and legislation of our governments and the Church of Ireland and the immediate future for gatherings of people is at present just not clear. Our primary concern is for the safely and welfare of our members. At the meeting we also considered some of the plans already in place for 2021 and we will let you know about those events in due course.
Since the total lockdown was eased, I have been fortunate in being able to attend services in a number of churches but last Sunday I was able to worship for the first time in my home parish in Saintfield. It was a very different experience (social distancing, no hymn singing, everyone with face coverings…) but it was great to be back nevertheless. The Vicar's sermon was based on the book of Amos - not a part of the bible I know well - but it resonated with me in these strange times. We need to have a positive outlook - to try to be optimistic. Our world as we knew it unravelled from March 2020, and what we thought was normal may never return fully but we, like Amos, need to put our troubles behind us and trust in the Lord. In Chapter 9 he says that the Lord is promising to raise up, restore, rebuild (V14 - I will restore the fortunes of my people …. And they shall rebuild the ruined cities and inhabit them…."). We must have faith that He will do that for us too.
I will end with the quirky Serenity Prayer which has always made me smile and think - but in recent months has come to mean so much more. I pray that we all can be wise, as well as having serenity and courage, in these uncertain times.
God, grant me the serenity to accept the things I cannot change,
courage to change the things I can,
and wisdom to know the difference.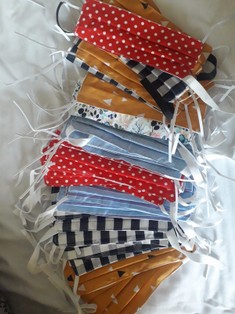 Some facemasks made by a Mothers' Union Member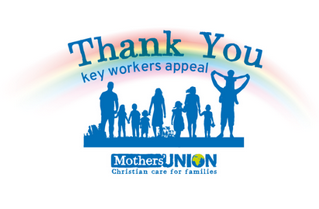 Click on the image above to find more information
about this initiative
(The Scheme is available for key workers in the United Kingdom
and Ireland)
All-Ireland Poetry Competition
Thank you to all those who entered the Poetry Competition and congratulations and very well done to all of the prize winners. A special word of thanks to Jacqui Armstrong, who coordinated the competition, and to the judge, Averil Meehan, who is a published poet
Averil had the following to say about the winning poems:
"Blue Hands is a very moving poem that had me in tears when I read it first, and remained as powerful on each re-read. Dislocation is an excellent poem, does not mention COVID, yet subtly demonstrates it, hinting, with the beautiful language choices, the context of this un-named menace. Both Blue Hands and Dislocation deserve to be winners".
She stood beside the bed – blue from head to toe;
Her wide, brown eyes peeping out from the blue
Swimming in glistening tears that dropped silently on
blue gloved hands, holding feeble hands of love.
She knew it would be the last time her hands were held;
She knew it would be the last time to hold these hands;
Where did all the time go to – why was she always so busy?
Why were we always so busy? always trying to catch up
Never did a hand feel so good and never did it feel so bad;
She closed her eyes, a small smile appeared on her wrinkled face
Brown eyes wept quietly, while the blue hand
gently touched the face of love one last time.
Olive Thorpe, New Ross /Fethard-on-Sea MU
Cashel, Ferns & Ossory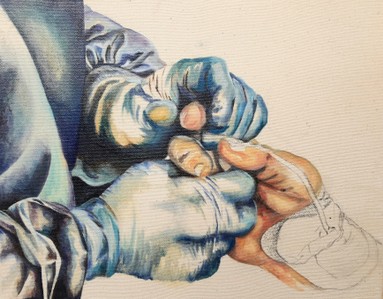 Painting by Nadia Corridan
(by kind permission)
I walk unyielding pavements by the roads
past nature clipped, pruned, mown, confined
by hedges, fences, walls and wire
past soaring trees with tarmac round their roots
their seeds adrift on stony ground.
I think about a dark brown path
that leads me up the hill through lush wild woods
the smell of green all round
the sun that spotlights curling ferns
through leafy gaps in beech and thorn
the fallen tree its roots exposed,
the open country stretched away
and Strangford gleaming in the mist-filled light.
A car goes roaring past too fast
exhaust fumes linger, air is stale
I turn for home on dusty paths.
Valerie Reilly, Belfast Cathedral MU
Connor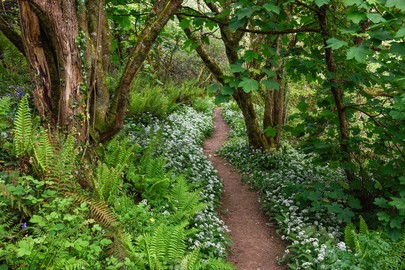 All-Ireland Mothers' Union
Poetry Competition Results
WINNING POEMS
(in alphabetical order)
Olive Thorpe, New Ross /Fethard-on-Sea MU, Cashel, Ferns & Ossory
Dislocation
Valerie Reilly, Belfast Cathedral MU, Connor
Highly
Commended Poems
(in alphabetical order)
·
A Mothers' Union Poem for COVID
-
Irene Hewitt, Templemore MU, Derry & Raphoe
·
Be Careful What You Wish For
-
Margaret Hanthorne, Derriaghy MU, Connor
·
Blackbird
-
Margaret Rowlandson, Templemore MU, Derry & Raphoe
·
Footprints
-
Betty McLaughlin, Holywood MU, Down and Dromore
·
Moments in Time
-
Jean Stephens, Drumachose MU, Derry & Raphoe
·
Swapping a Wedding for Weeding
-
Phyllis Young, Inver MU, Derry & Raphoe
·
Zooming Through Covid
-
Moira Thom, Christ Church Lisburn MU, Connor
Commended Poems
(in alphabetical order)
·
A Penny Tale
-
Geraldine Crothers, Holywood MU, Down and Dromore
·
Covid
-
Irene Hewitt, Templemore MU, Derry & Raphoe
·
Covid Times – A Limerick
-
Joan Blake, Ballycanew/ Leskinfere/ Monamolin MU,
·
Covid Times - What a Shock 2020
-
Georgina E. Byrne, Gorey/Hollyfort MU,
Cashel, Ferns & Ossory
·
I
n

Lockdown
-
Gladys O'Neill, St.Mark's MU , Dundela, Down & Dromore
·
Lockdown!
-
Phyllis Young, Inver MU, Derry & Raphoe
·
Lockdown Birthday!
2020 -
Violet McIlvenna, Maghera and Upperlands MU, Derry & Raphoe
·
Memories of Lockdown
-
Irene McGonigle, Donagheady MU, Derry & Raphoe
·
Survivors of Lockdown
-
Vi Breen, Swanlinbar MU, Kilmore, Elphin & Ardagh
·
The Ups and Downs of COVID 19
-
Margaret Sides, Edgeworthstown MU, Kilmore, Elphin and Ardagh
A Mothers' Union poem for covid
A Mothers' Union poem for covid our task
Put pen to paper for a poem we were asked
We were so content with the lifestyle we had
we just didn't think things could get so bad
Coronavirus came to stay, people were told to stay away
From work, from gyms and cinemas too not even allowed to sit in our church pew
We clapped for our NHS and the health care workers
They all rose to the occasion not one a shirker
The food was rationed, something this generation had not seen
And horror of horrors the queues for checkouts and gasoline
No christenings, no weddings, no funerals to visit
To keep our branch members in touch we received emails from Kathleen and Brigid
Renee and Doreen did their best to share information and for all to keep in touch
They contacted us all by telephone and email as we sat on our couch
We remembered International Widows' Day with a lavender plant to love and display
Our members were delighted to be thought of on this day
We also said thank you to the unsung heroes, the postmen, retail and binmen galore
They all loved our MU thank you bags and bookmark a gift for evermore
We now look to the future, who knows what it will bring
But with prayer and faith to our Lord we will sing.
Irene Hewitt, Templemore MU, Derry & Raphoe ~ Highly Commended
Blackbird
My favourite garden chair
Church service on my laptop
A sweeter sound comes pouring
From high among the leaves
For those few precious moments
So full of joy and wonder
He lifts his hymn of praise
I smile to hear its beauty
And lift my heart in thanks
Margaret Rowlandson, Templemore MU, Derry & Raphoe Highly Commended
BE CAREFUL WHAT YOU WISH FOR------
Be careful what you wish for---
I want----------------------
Just a day or two, or even a week---
Just a chance to do ---nothing! Expect ---no one!
No need for putting on a show---no need to bother!
No need to go out! No meetings! No hassle!
Just a chance to ---chill---
Be careful what you wish for----
I want---------------------
No decisions-- clear my befuddled head----
Run----no, not run-- just slouch around in nightclothes ,
There's no one there to see---- no one to judge!
No need to wash those dishes yet! No need to clean!
Be careful what you wish for----
Six months of doing nothing----but still not at
my
will.
Stayed home---went nowhere-----saw no one—touched nothing!
Still mustn't go out much. Still too many risks.
Who would have thought it--- those long, long weeks ago
Margaret Hanthorne, Derriaghy MU, Connor ~ Highly Commended
Mothers' Union during Lockdown
All Mothers' Union meetings and services have had to be put on hold due to the restrictions imposed on movements with Covid-19. Mothers' Union members and Branches , however, have not been idle and many have been busy sewing scrubs and masks, organising food parcels and finding new inovative ways of keeping in touch with each other and helping those in isolation.
Dioceses have held zoom meetings, recorded festival services and many Branches have used various forms of technology and media to keep in touch with members.
Click on the image to read all about an initiative in which Down & Dromore was involved ~
Mini Bootcamp and Lunch Giveaway in Cregagh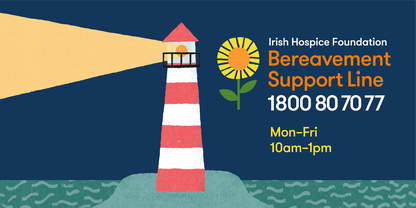 1800 80 70 77
It is available from 10am to 1pm, Monday to Friday.
Many people have experienced and will experience the death of someone they love during the COVID-19 pandemic. It may have been a COVID-related death or a death from other causes. People may also be finding a previous bereavement more difficult at this time. While we may be seeing reductions in the number of deaths connected to COVID-19, we know that people's pain and grief does not diminish as quickly. In the face of such loss and trauma, the Irish Hospice Foundation Bereavement Support Line, in partnership with the HSE, has been launched to provide connection, comfort and support in these exceptional times. COVID-19 restrictions have changed the traditional ways we mark our grief. For the moment, it is not possible to come together as we did traditionally, resulting in additional challenges for those who are bereaved.
Click on the images to download a poster and information sheet & leaflet:
A Prayer
Canon Robert Deane, MU All-Ireland Chaplain, 06/04/20
We pray for all who carry on the fight for health provision: all doctors, nurses, ambulance crews, porters and cleaners, carers in hospital and at home);
we pray for all ancillary and emergency services backing up those on the frontline;
we pray for all who are ill with Covid-19 as we pray for all who have lost loved ones;
we pray for all whose job is to make decisions for the good of the nations and for the well-being of citizens worldwide;
and we pray we may have patience and love for ourselves and for each other.
Amen.

A Blessing
God the Father, by whose glory Christ was raised from the dead, raise you up to walk with him in the newness of his risen life:
and the blessing of God almighty, the Father, the Son and the Holy Spirit, be with you and your loved ones, now and always.
MU Prayer for Covid-19 (adapted)
Canon Robert Deane, MU All-Ireland Chaplain, 09/05/20
we pray for your love and compassion to abound as we journey though these challenging times.
(Think of any safe and practical ways you can show God's love and compassion at this time)
We pray for wisdom to those who bear the load of making decisions with widespread consequences.
(Take a moment to pray for those in positions of influence at local, national and international levels)
We pray for those who are suffering with sickness and for all who are caring for them.
(Pray particularly for any known to you, including those who work in the health profession)
We pray for protection for the elderly and vulnerable that they may not succumb to the risks of the virus.
(Consider if there is anything helpful you can do for those in this category – shopping or other errands? – bearing safety in mind)
We pray misinformation to be curbed, that no fears may take hold in hearts and minds.
(Take any opportunity to reassure those who are feeling anxious, especially over unsubstantiated concerns)
As we exercise the good sense that you in your mercy provide, may we also approach each day in faith and peace, trusting in the truth of your love and goodness towards us.
(Give thanks to God for his constant presence with us in every circumstance of life)
grant that the prayers of your faithful people may find favour in your sight;
through Jesus Christ our Lord. Amen.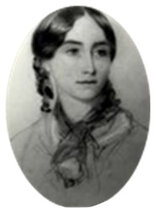 Reference and administrative information

Republic of Ireland:
Mothers' Union in Ireland is recognised as a Charity by the Revenue commissioners, 5161.
Registered charity number- 20007331 (Charities Regulatory Authority).

Northern Ireland:
Not registered with The Charity Commission NI as a single entity.
Instead individual diocese have been registered separately.
The Mothers' Union Prayer
Loving Lord,
We thank you for your love so freely given to us all.
We pray for families around the world.
Bless the work of the Mothers' Union
as we seek to share your love
through the encouragement, strengthening and support of marriage and family life.
Empowered by your Spirit, may we be united in prayer and worship,
and in love and service reach out as your hands across the world.
In Jesus' name.
Amen
Written in 1876 by Mothers' Union founder, Mary Sumner

All this day, O Lord,
let me touch as many lives as possible for thee;
and every life I touch, do thou by thy spirit quicken,
whether through the word I speak,
the prayer I breathe,
or the life I live.
Amen.