Welcome to our new ALL-IRELAND Mothers' Union website
To access all of the pages click on the menu bar
Find all the latest news on the scrolling section of the "Home Page" or on our

BLOG

section.
Just hold your mouse over any of the scrolling sections to stop them.
Mothers' Union is an international Christian charity that seeks to support families of all faiths and none through practical outreach, prayer and advocating family friendly policies within both government and public life. By supporting marriage and family life, especially through times of adversity, we tackle the most urgent needs challenging relationships and communities.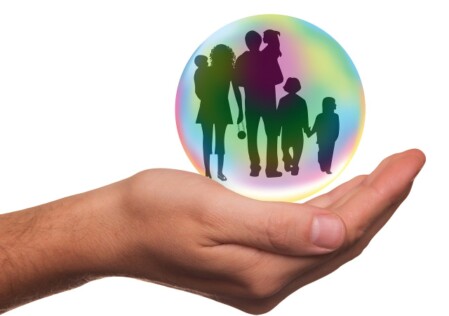 Our members are not all mothers, or even all women, but are single, married, parents, grandparents or young adults who are just beginning to express their social conscience. For all 4.1 million members in 83 countries what Mothers' Union provides is a network through which they can serve Christ in their own community through prayer, financial support and actively working at grassroots level in programmes that meet local needs.


CONTACT DETAILS:
The Administrative Officer

The Mothers' Union Office

St. Michan's Church

Church Street

Dublin 7




Tel: +353 1 873 5075

Facebook: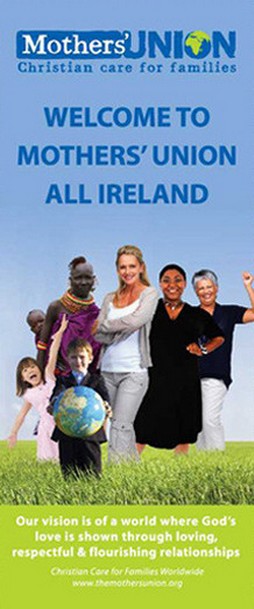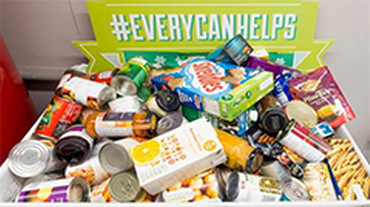 FOOD, a basic necessity for all of us and during the current crisis we all want to do our best to ensure we provide for our families.
Unfortunately, not all families can afford to stock up in case of emergency, in fact for 1000s of families across Ireland, north and south, daily food poverty is a harsh reality.
Breakfast clubs and free school meals, where they are available, are a lifeline for many of these families.
However with the closure of schools and colleges in the South and the likelihood that Northern Ireland will follow suit these families have been plunged into a totally unexpected crisis. They need our help now more than ever!
How can you help? Keep donating to community food banks; help local initiatives in your area to distribute food packages to those in need or if you can't find such an initiative in your area maybe consider starting one!
When we all find ourselves facing the unknown, the smallest act of kindness can mean the world to someone in despair.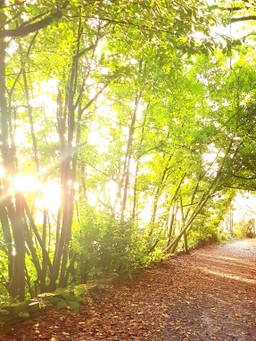 A Thought for January 2021

"The light shines in the darkness, and the darkness has not overcome it." John 1:5
Light of the world, in the beginning you shone into darkness
and brought life and light to all people.
All through the ages the light of Christ
Without you the world would not even exist;
All through the ages the light of Christ
As we begin a new year we are grateful for this light;
all around us we see signs of hope
- the availability of a COVID vaccine,
the kindness and selflessness of people,
it brings us hope and encouragement
because you tell us that the darkness,
no matter how dark it might be,
cannot overcome the light.
Light of the world, Incarnate Word
you came into the darkness of this world
as a vulnerable, helpless baby.
You showed us in practical ways
how to be the light of the world
You tell us that we are also the light of the world.
You call us to shine brightly in this world
so that all creation may know the depth of your love.
Light of the world, we put our trust in you
and begin this year with hope and confidence,
knowing that in you 'we live and move and have our being'
and that you are closer to us than our own breath.
May your light shine brightly within us as we continue to walk
through what are difficult times for so many.
The Light of Christ has come into the world - Thanks be to God.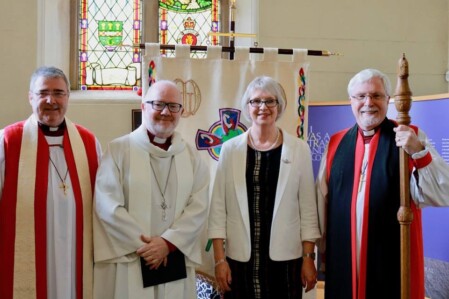 Commissioning of June Butler

All-Ireland President Mothers' Union

Letter from June ~ All-Ireland President ~ January 2021
The first thing I want to do is to wish everyone reading this (members, friends, those just browsing and happening upon our All-Ireland MU website…..) a very happy, healthy and blessed New Year. In the reflection below, Karen Nelson speaks about the Mothers' Union theme for 2021 and in these difficult times it is so important to retain our hope - in the world, in ourselves and in our Lord and Saviour. The following poignant line from the prayer prepared for us by the All-Ireland Chaplain, Canon Robert Deane, I think summarises perfectly our needs as we begin 2021:
"Heal our world, heal our bodies, strengthen our hearts and our minds, and in the midst of turmoil give us hope and peace".
It was the word "turmoil" that reminded me that this week last year I was fulfilling one of my long-held ambitions - to visit Vietnam. With my best friend and her husband, we joined an organised tour and spent nearly three weeks there and in Cambodia visiting and tourist sights and some amazing cities.
However, I will never ever forget the mayhem that was Hanoi on New Year's Eve! To us it seemed that at least half of the 20 million inhabitants of the area had descended on the city to see the wonderful lights and parades - and many of them were negotiating the narrow streets on motorbikes. The noise was phenomenal! These were essentially such happy, friendly and courteous people and yet our visit as tourists often brought us to places to be reminded of what that nation endured only less than 50 years ago.
The processes put in place to rebuild Vietnam were steady and steadfast in the 1980s and 1990s, underpinned by hope for a brighter future, and I cannot help but think that we need to adopt such an attitude now to lift us towards our new, post-pandemic and different future. For Mother's Union, we hope that much of our focus - Christian care for families and others in need - will be the same but it may have to be tackled in new ways. It would seem, even with the pending vaccines, that it will be some time before we can meet, work and worship as we did in the past.
The last nine months have proven that we can be flexible and adaptable to deal with plans and ideas in different ways, but my challenge to our members in Ireland now is to think creatively about how we can best support our members practically and in fellowship, as well as others in need. We are holding meetings of the Diocesan Presidents and the AI Trustees within the first half of January to discuss this and other matters and if anyone has any ideas please do let us know by sending an email to
allireland.mothersunion@gmail.com
The resourcefulness of Mothers' Union members never ceases to amaze me! As you know we in Ireland provided the seed funding for the MU international Christmas appeal to support education and women's empowerment projects in DRC (see the website article about "the Big Give") and amazingly we have now raised over £110,000 for these projects. It will make such a difference to the lives of our members and many others in DRC - a real answer to prayer - and the impetus came from our members in Ireland.
On a more creative tack - the results of the All-Ireland Christmas card competition were announced in mid-December - there were three winners as well as two highly commended in each of the three categories. You can now view all nine cards on the website. I have written and sent certificates to all those who were successful - they came from every corner of our island, from seven of the twelve dioceses. Many congratulations all! My question is …. can we use their obvious talent in different ways in the future?
May I again wish you a "guid new year" (as our Scottish friends say) while offering our thanks to God for 2020 - even with all its challenges - and praying that He will help us walk in the light of His word and dwell in His love always.
With love and every blessing
The reflection below has been prepared by Karen Nelson, Diocesan President of the Diocese of Dublin and Glendalough.
New year Reflection
"Re-building Hope and Confidence" is our Mothers' Union theme for 2021. A desire to go into 2021 with confidence, grace, and healed hearts.
After enduring months of restrictions and many life changing challenges during 2020 we hoped and prayed that 2021 would be a better year, but that has not started too well. There was disappointment when just a few days before Christmas the Government recommended tighter restrictions and Christmas was one like none of us have experienced before, more compromises and separations from families and loved ones…for many there seems no end! But there is hope and confidence ahead of us as, this week, the various Corona Virus vaccines are being launched and our most vulnerable people have already started to receive this vaccine. We can once again be optimistic and hopefully the summer will bring us back to some sense of normality.
The last nine months has been a time of waiting and expectancy, and there have been times when I felt close to God and times when I felt far away. But I trusted in Him, there is always hope, God said he will always be with us even when we cannot see what lies ahead. He has provided for us and he comforts us in grief. Remember we are not alone.
Romans 5:v2-5 "And we rejoice in the hope of the glory of God. Not only so, but we also rejoice in our sufferings, because we know that suffering produces perseverance; perseverance, character; and character, hope. And hope does not disappoint us because God has poured out his love into our hearts by the Holy Spirit, whom he has given us".
Mothers' Union members have been working as hard as ever to support their communities and have found alternative ways to meet and share in fellowship. We are ever evolving as our needs change. I am confident that Mothers' Union will continue to attain its goals both locally and globally as we spread God's love and show Christian care for families. The work of Mothers' Union is needed more than ever.
I would like to share with you the following prayer which I found on the Mothers' Union website:
Breath of life and love, disturb the dark clouds of fear and anxiety that trouble our lives, and in this gentle breeze, as clouds disperse, may we sense hope and healing, as your light breaks in and through our hearts and minds, and shines out in the world.
© John Birch
Diocesan President Dublin & Glendalough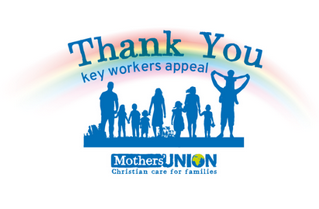 Click on the image above to find more information
about this initiative
(The Scheme is available for key workers in the United Kingdom
and Ireland)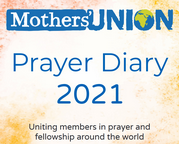 Click on the image above to download the
Mothers' Union Prayer Diary
for 2021
If you wish to sign up to the Mothers' Union mailing list
click on the image above and fill in your details on the form.
You will then receive email updates from Mary Sumner House.
Click on the image above to download a poster for
Mums in May Competition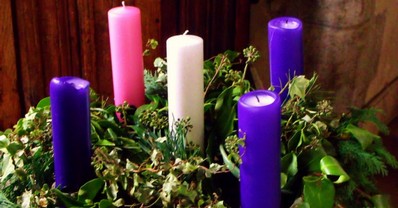 The Video features "An Advent Reflection"
from
The Archbishop of Armagh and
Primate of All Ireland
The Most Reverend John McDowell

I hope by now that all our members will have received the new Annual Prayer Diary and with it some information about this year's Christmas Appeal for an excellent literacy project in the Democratic Republic of Congo (DRC). It is wonderful that this year Mother's Union has been accepted as a partner by The Big Give, which through monies already pledged will be able to double our on-line giving during the period from 1st until 8th December.
The Appeal letter tells us how our generosity can make a significant difference to the lives of the women of DRC not only by educating them but consequently educating their communities and combating gender inequality and also gender-based violence(GBV)
What you may not know, is that it is the generosity of Mothers' Union in Ireland which has made this entire appeal possible. We have held over "Mums in May" contributions since 2018 - €13,000 had been allocated to DRC to support a project on GBV but the MU infrastructure there at that time was erratic and we were advised by the central charity that funds should and would not be forwarded. However, you will see from Marte's letter with the appeal that things have improved considerably in DRC and that some education programmes have now commenced. However, many more are needed.
The All Ireland MU Trustees recently agreed to release our "ring-fenced" MIM donation to this project and it is great that by pledging it though The Big Give that it has already been doubled by another trust fund. The aim is to double the funds now held to £52,000 through this week's appeal to support the DRC project. So, if you are able, I would ask you please to consider giving - either on line or by the using the freepost envelope - to this wonderful project which has been in hearts of Mothers' Union members in Ireland for a number of years. In this way, we can demonstrate our Christian care and concern for the women of DRC.
The Big Give

Christmas Challenge
2020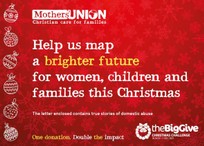 Together, we raised an incredible £66,400 in seven days via the Big Give website, making this Christmas a truly special one for women in the Democratic Republic of Congo (DRC).

However, this does not have to be the end of the doubling. If you have not yet had the opportunity to give, there is still time to support our work in the DRC and help us to double our project reach. Although your generous gift will not be doubled, it will still help transform a life – giving more women a second chance at education and a safe and stable future.
As you can see from June's letter this month the amount raised has now reached £ 110,000
Rebuilding Hope and Confidence
Zoom Breakfast ~ Saturday 6th February 2021
The proposed "Women's Getaway" which was planned for 5th - 6th February 2021 in the Springfield Hotel in Leixlip has been cancelled due to ongoing concerns as to how it can be safely organised with the ongoing restrictions to try and stem the spread of Covid-19. The organising committee instead has planned a
"Zoom Breakfast" for Saturday 6th February
. To register for this event email:
Please register before
Friday 29th January 2021
A poster is available to download with details of the event and information about the key speakers..
The planned schedule for the morning is as follows:
10.00a.m. - 10.15a.m. ~ Welcome

10.15a.m. - 10.45a.m. ~ Speaker - Lydia Monds

10.45a.m. - 11.00a.m. ~ Activity

11.00a.m - 11.15a.m. ~ Comfort Break

11.15a.m. - 11.45a.m. ~ Speaker -

Karen Grey

12.00p.m. - 12.30p.m. ~ Midday Prayers including Annabelle Hayes Celebration
Christmas Card Competition
Congratulations and very well done to everyone who entered the Christmas Card Competition, the results of which you can see below. Thank you to Nadia Corridan, an artist based in Co. Wexford, who very kindly judged the competition. A slide show of all of the entries that were forwarded for judging at All-Ireland level is available to view on the Gallery page.
Poetry Competition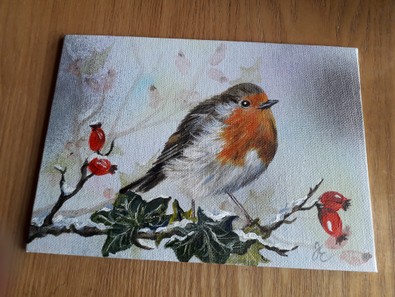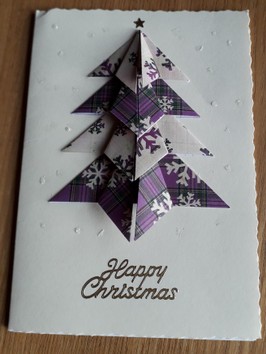 Highly Commended: Mary Carter

Tuam, Killala & Achonry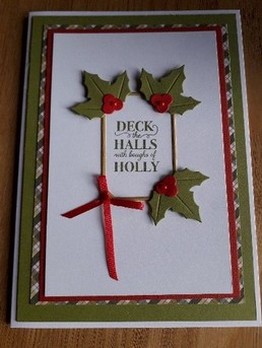 Highly Commended: Margaret Wilson

Armagh Diocese
Religious Cards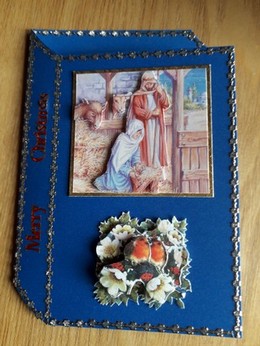 Winner: Emily Kells
Clogher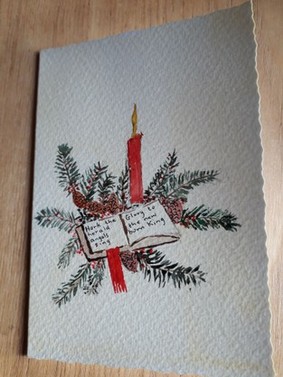 Highly Commended: Angela Kerr
Down & Dromore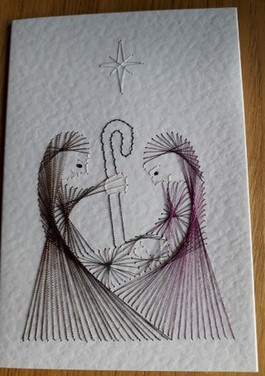 Highly Commended: Hazel Gumley
Kilmore, Elphin & Ardagh
Christmas Card for a Child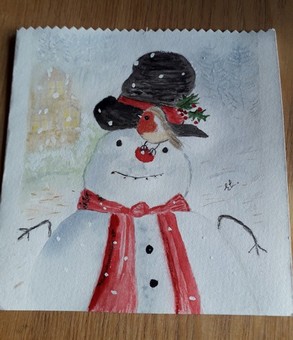 Winner: Ethel Lonney
Cashel, Ferns, Ossory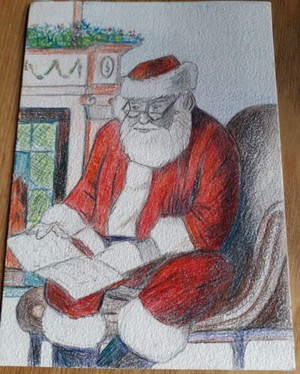 Highly Commended: Jackie Gardener
Limerick & Killaloe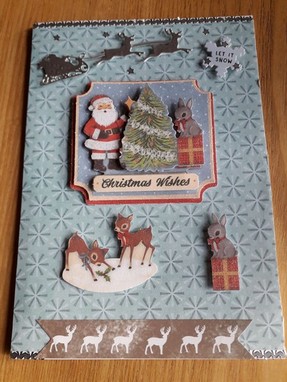 Highly Commended: Marjorie Bailey

Cashel, Ferns, Ossory
Mothers' Union during Lockdown
All Mothers' Union meetings and services have had to be put on hold due to the restrictions imposed on movements with Covid-19. Mothers' Union members and Branches , however, have not been idle and many have been busy sewing scrubs and masks, organising food parcels and finding new inovative ways of keeping in touch with each other and helping those in isolation.
Dioceses have held zoom meetings, recorded festival services and many Branches have used various forms of technology and media to keep in touch with members.
Click on the image to read all about an initiative in which Down & Dromore was involved ~
Mini Bootcamp and Lunch Giveaway in Cregagh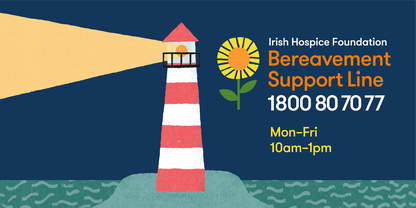 1800 80 70 77
It is available from 10am to 1pm, Monday to Friday.
Many people have experienced and will experience the death of someone they love during the COVID-19 pandemic. It may have been a COVID-related death or a death from other causes. People may also be finding a previous bereavement more difficult at this time. While we may be seeing reductions in the number of deaths connected to COVID-19, we know that people's pain and grief does not diminish as quickly. In the face of such loss and trauma, the Irish Hospice Foundation Bereavement Support Line, in partnership with the HSE, has been launched to provide connection, comfort and support in these exceptional times. COVID-19 restrictions have changed the traditional ways we mark our grief. For the moment, it is not possible to come together as we did traditionally, resulting in additional challenges for those who are bereaved.
Click on the images to download a poster and information sheet & leaflet:
Canon Robert Deane, MU All-Ireland Chaplain ~ January
Intercessory Prayer in the midst of the on-going Covid-19 pandemic
(adapted from the Luthern Federation of Churches)
Show your compassion for the whole human family now in turmoil and burdened with illness and with fear.
and listen to our prayer.
Come to our aid as the coronavirus spreads globally; heal those who are sick, and support & protect their families and friends from being infected.
and listen to our prayer.
Grant us your spirit of love and self-discipline, that observing medical advice to personally vigilant, we may work together to control and eliminate the coronavirus.
and listen to our prayer.
Make us vigilant, attentive, and proactive in the eradication of all diseases that create suffering and often result in death for many people.
and listen to our prayer.
Heal us of self-centeredness and indifference that makes us worry only when the virus threatens us, and open ways beyond timidity and fear that too easily ignore our neighbour.
and listen to our prayer.
Strengthen and encourage all who work in public health services and in the medical profession: care-givers, nurses, attendants, doctors, and all who commit themselves to caring for the sick and their families.
and listen to our prayer.
Inspire and give insight, perseverance and hope to all researchers focused on developing successful vaccines.
and listen to our prayer.
Sustain all workers and business owners who suffer loss of livelihood due to shut-downs, quarantines, closed borders, and other restrictions … protect and guard all whose work is essential and who must travel.
and listen to our prayer.
Guide all leaders of nations that they may speak truth, halt the spread of misinformation and act with justice, that all people may know healing.
and listen to our prayer.
Heal our world, heal our bodies, strengthen our hearts and our minds, and in the midst of turmoil, give us hope and peace.
and listen to our prayer.
Hold in your gentle embrace all who have died and are now at rest. Comfort their loved ones in their grief and despair.
and listen to our prayer.
walk in hope and be renewed in love,
until the world reflects your glory
Even so, come Lord Jesus. Amen.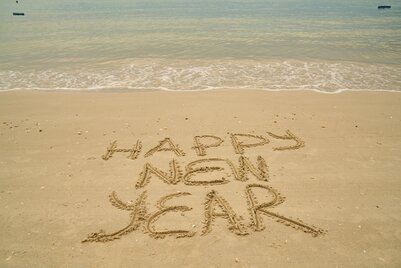 Hymn 73
in working or in waiting,
of ever-deepening trustfulness,
of faithfulness and grace;
in the shining of thy face.
Another year of progress,
thy presence 'all the days'.
on earth, or else in heaven,
another year with thee. Amen.
(Irish Church Hymnal, revised 1960)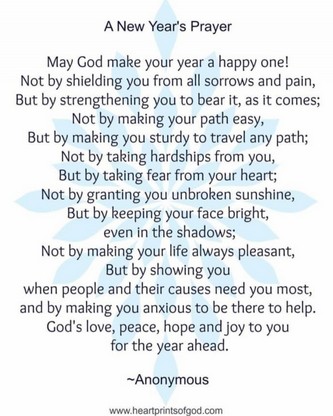 The Mothers' Union Prayer
Loving Lord,
We thank you for your love so freely given to us all.
We pray for families around the world.
Bless the work of the Mothers' Union
as we seek to share your love
through the encouragement, strengthening and support of marriage and family life.
Empowered by your Spirit, may we be united in prayer and worship,
and in love and service reach out as your hands across the world.
In Jesus' name.
Amen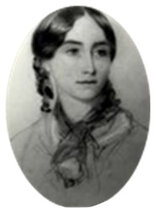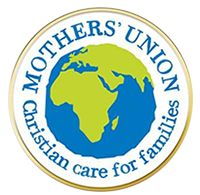 Written in 1876 by Mothers' Union founder, Mary Sumner

All this day, O Lord,
let me touch as many lives as possible for thee;
and every life I touch, do thou by thy spirit quicken,
whether through the word I speak,
the prayer I breathe,
or the life I live.
Amen.
Reference and administrative information

Republic of Ireland:
Mothers' Union in Ireland is recognised as a Charity by the Revenue commissioners, 5161.
Registered charity number- 20007331 (Charities Regulatory Authority).


Northern Ireland:
Not registered with The Charity Commission NI as a single entity.
Instead individual diocese have been registered separately.