Mothers' Union

Vision:
Our vision is of a world where God's love is shown through loving, respectful, and flourishing relationships.
Mission:
To demonstrate the Christian faith in action by the transformation of communities worldwide through the nurture of the family in its many forms.
Objectives:
To promote and support married life

To encourage parents in their role to develop the faith of their children

To maintain a worldwide fellowship of Christians united in prayer, worship and service

To promote conditions in society favourable to stable family life and the protection of children

To help those whose family life has met with adversity



Values:
Mothers' Union is firmly rooted in a voluntary ethos. Its governance, leadership, and programmes are driven by and undertaken through members around the world as they respond to God's call to faith and action.
Beliefs:
We believe in the value of each individual and their unique qualities




We believe in the value of relationships. Jesus said,

"Love the Lord your God with all your heart and all your soul and all your mind. This is the first and greatest commandment. And the second is like it: Love your neighbour as yourself."




We believe in the value of the family in its many forms as a source of love and support for individuals and the basis for a caring community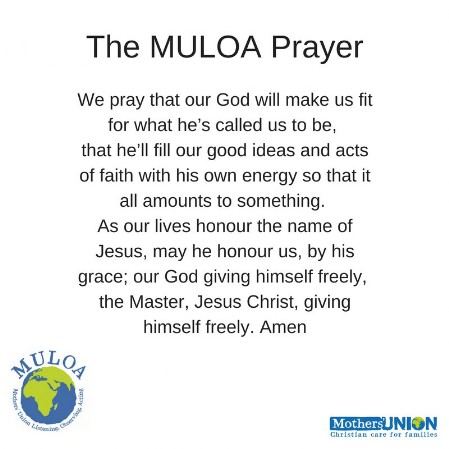 Marriage and Family Life
Promote Christian marriage; Marriage preparation: Encourage parents and carers through Mothers' Union Parenting Groups: Running Parent and Toddler Groups; Volunteering in Child Contact Centres: Helping children and families feel welcome in Church.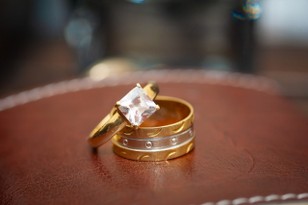 Practical care in tough times

Caring for families in need; Working in partnership to support victims of domestic abuse, refugees, asylum, seekers and the homeless, etc;
Offering holidays to needy families; Befriending families of those in Prison.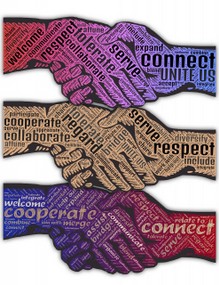 Activities Worldwide
Training Mothers' Union Workers in their local communities; Promoting Parenting and Literacy and Development; Initiating Family Life Programmes; Supporting Mothers' Union Overseas and Relief Funds.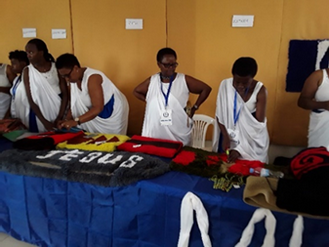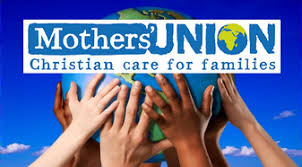 ANNUAL REVIEW 2019
Click on the image to read the Annual Review for 2019
Annual Accounts 2019 & Trustees Report
Click on the link below to read more about the work of Mothers Union
and to access the Annual Accounts 2019 & Trustees Report
The Trustee Board of Mothers' Union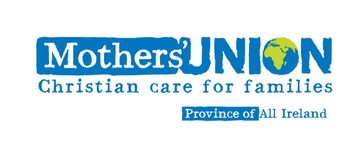 The Trustee Board of All-Ireland Mothers' Union is made up of the All-Ireland President, the four Vice-Presidents, the twelve Diocesan Presidents,
the four Unit Coordinators and the All-Ireland Honorary Treasurer
All-Ireland President:

June Butler

(Down & Dromore)

Vice-Presidents:

Kay Clarke

(Derry & Raphoe)

(with resposibility for Finance & Central Services)

Patsy Devoy

(Cork, Cloyne & Ross)

(with responsibility for Faith & Policy)

Iris Suitor (Armagh)

(with responsibility for Action & Outreach)

Joy Gordon

(Dublin & Glendalough)

(with responsibility for Fundraising & Communication)

Unit Coordinators:

Kaye Nesbitt

~ Finance & Central Services

Clare Stewart

~ Action & Outreach

(Down & Dromore)

Beth Wortley

~ Faith & Policy

Margaret Jacob

~ Fundraising &

Communication (Cashel, Ferns & Ossory)

The Diocesan Presidents:

Armagh

Cashel, Ferns & Ossory
Clogher
Connor
Cork, Cloyne & Ross
Derry & Raphoe
Down & Dromore
Dublin & Glendalough
Kilmore, Elphin & Ardagh
Limerick & Killaloe
Meath & Kildare
Tuam, Killala & Achonry







The Honorary Treasurer




Sophia Dillon
Lesley Bayley
Irene Boyd
Sally Cotter
Hilary Dring
Jacqui Armstrong
Roberta Macartney
Karen Nelson
Hazel Speares
Lucy Kavanagh
Sylvia Wheatley
Myrtle Nairn







Rev. Ken Rue

(Dublin & Glendalough)